Nitec in Dental Assisting
"Let me know if there is anything I can assist you with!"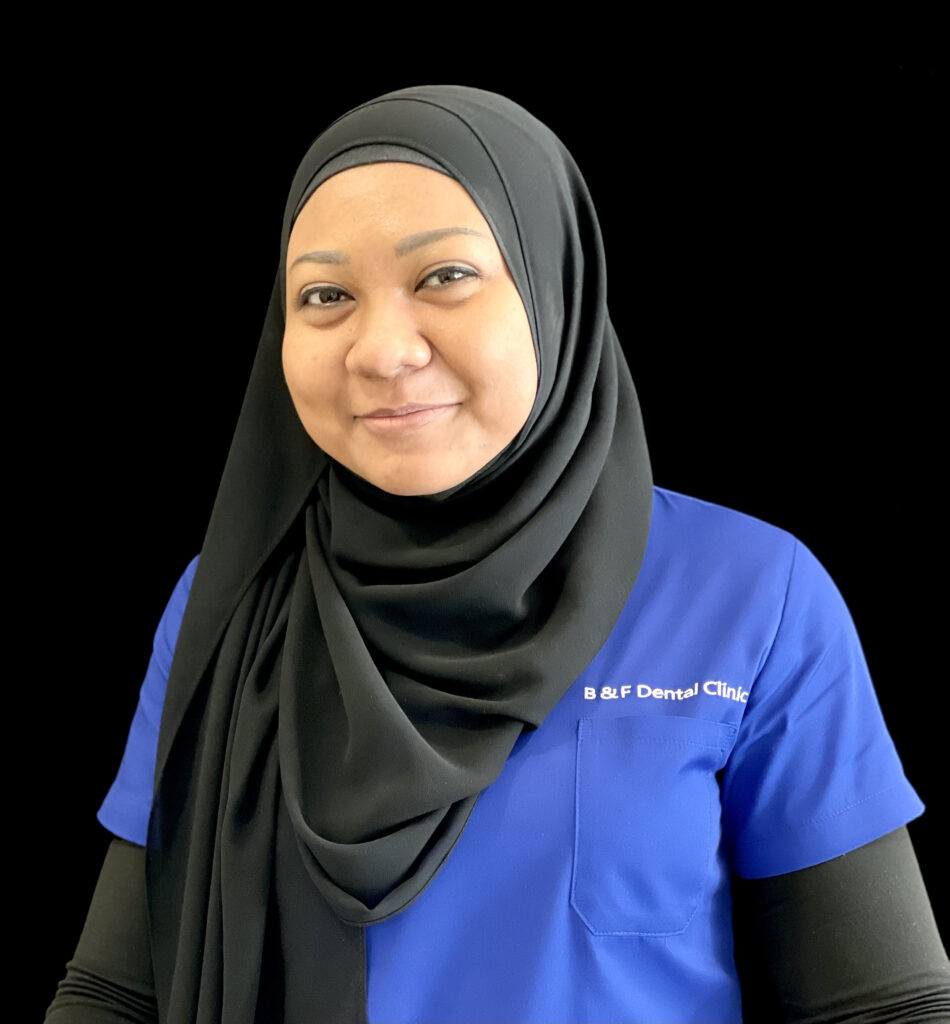 Senior Dental Surgery Assistant
Ms. Adillah is a certified Dental Surgery Assistant with a NITEC in Dental Assisting, graduating with a 4.0 GPA and recipient of the Merit Award in her cohort.
She has served in the dental sector for more than a decade and has gained valuable experience serving in both up-scale clinics and the heartlands. She has also served in the National University of Singapore's Faculty of Dentistry as a Management Assistant dealing with the undergraduate and postgraduate programs and helping to manage their day to day clinical needs.
She takes great pride in her work and enjoys the hands-on aspect of dental work.
Outside of work, Ms. Adillah dotes on her family and indulges in crafts and creative works. She also enjoys travelling to exotic locations and partakes in Kickboxing and sea leisure activities such as recreational diving.